The Leader in Entertainment News Since 1905.
Choose Variety magazine or the new VIP+ service for industry executives.
VARIETY
INTELLIGENCE
PLATFORM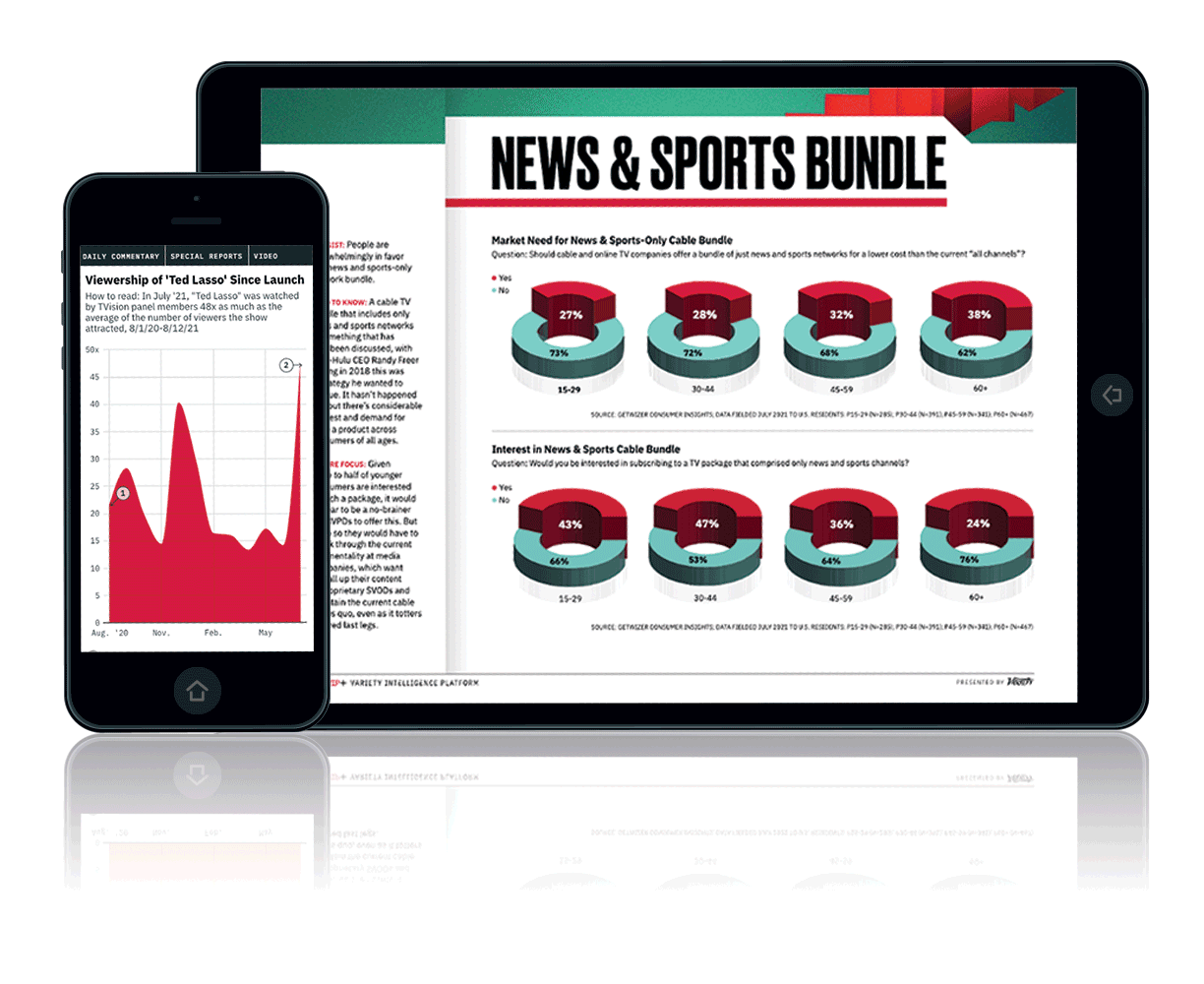 A new service for media execs
Industry data & reports library
Daily commentary articles
Video of leading industry execs
Print edition & E-edition
Above offers available for new subscribers only.